April 21st, 2015 by JC
JOŠ! Winner Of belgrade 2013 Report
Jedno od najvećih ekstremnih okupljanja u Srbiji, Winner Of Belgrade, proširilo se i van skejt parka. JOŠ! Winner Of Belgrade 2013 ove godine pored takmičenja u skejt parku uvrstio je još 3 takmičenja. Dirt Jump Open, nekadašnje zasebno takmičenje za MTB i BMX na dirt stazi na Bežanijskoj, predstavljalo je ujedno i prvo takmičenje JOŠ! Winner Of Belgrade-a 2013. Takmičenje je održano u sredu 21.08.2013. u okviru koga su takmičenje imali MTB vozači. Na kraju bitke poredak najbolje izgledao JC ekipu jer je JC-evac Miloš Krsmanović, poznatiji kao Krle, odneo pobedu dok su mu za petama ostali Đorđe Veselinović i Marko Radulj.
Nakon "prljavštine" usledio je "fensi" deo u klubu KPTM u, JC Cypher Cash. U tom trenutku Cypher Cash se pojavljuje kao novi "sistem" all style battle-a (takmičenja u svim vrstama plesa) koje po prvi put okuplja plesače na JOŠ! Winner Of Belgrade-u. Svojim sistemom nagrađivanja JC Cypher Cash ne predvidja pobednike tako da pobednika nije bilo, ali su se na kraju svi lepo proveli. 22.08.2013. bio je namenjen za street deo JOŠ! WOB-a i još jedan JC Battle koji je okupio roleraše, skejtere i bajkere na Trgu republike odakle su krenuli na različite street lokacije u gradu. Vozilo se sve od flat-a, gap-ova do ivica i rail-ova. Nakon battle-a jedinu medalju, kao vozač koji se najbolje pokazao, odneo je još jedan JC igrač, Majlan, manje poznatiji kao Milan Babić koji je ujedno i jedan od glavonja Funeral Family-ja.
Nakon zemlje, kluba i ulice-a prešlo se u skejt park. Petak 23.08.2013. bio je rezervisan za državno prvenstvo u rolama, skejtu i bmx-u. Iako se mnogo očekivalo od roleraša, najbolje se pokazala srpska skejt ekipa koja je jednostavno iskidala park na čelu sa rope-ovcem Danilom Pisanjukom iz Subotice koji je ove godine završio na najvišem postolju. Drugo mesto u skate konkurenciji zauzeo je još jedan rope-ovac i vozač Converse-a, Mihailo Prostran. Treće mesto se i najviše slavilo jer ga ja zauzeo jedan od najmlađih takmičara, Uroš Kovačević iz Novog Sada. U rolama glavnu reč je vodio oldschool-er, Nebojša Milićević, poznatiji kao Kaja ili, iz starih dana, Petronije. Darko Raić a.k.a Gilan uspeo je zadržati Kureta (Srđana Kurajića) na trećem mestu i obezbediti sebi drugu poziciju. Što se tiče BMX-a, Ivan Adamov nadjačao je Milan Babića i Nikolu Romčevića koji su redom delili druga dva mesta.
Subota je bila dan namenjen za internacionalno takmičenje. Kako je sve lepo počelo, tako se i ubrzo završilo. Oko 15h kiša je nadjačala i organizatore i zagrejane takmičare, tako da se finalni dan pomerio na nedelju. Jedan deo vozača nije uspeo da ostane na finalnom danu, ali zato oni koji su ostali priredili su publici pravi show. Prvi na redu bili su roleraši, koji su pokazali da je sve moguće. Švajcarac, Adrain Dek predvodio je blejdere sve do svoje prve pobede na JOŠ! Winner Of Belgrade-u. Za petama su mu bili Hrvat Tin Hadžiomerspahić i sunarodnik Stefan Tores.
Rezultati državnog takmičenja:
Skate:
1. Danilo Pisanjuk
2. Mihailo Prostran
3. Uroš Kovačević
Rollerblading:
1. Nebojša Milićević
2. Darko Raić
3. Srđan Kurajić
BMX:
1. Ivan Adamov
2. Milan babić
3. Nikola Romčević
Razultati internacionalnog takmičenja:
Skate:
1. Baoz Akino (Izrael)
2. Timotej Lampej Ignjić (Slovenija)
3. Krunoslav Dundović i Ivan Maras (Hrvatska)
Rollerblading:
1. Adrian Dek (Švajcarska)
2. Tin Hadžiomerspahić (Hrvatska)
3. Stefan Tores (Švajcarska)
BMX:
1. Marin Ranteš (Hrvatska)
2. Igor Vukadinović (Hrvatska)
3. Damjan Simjanovski (Makedonija)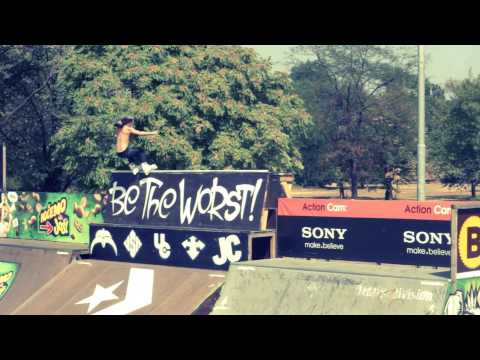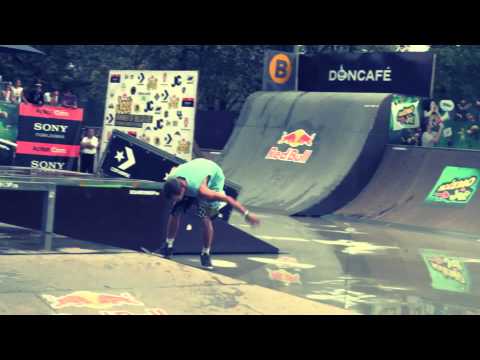 Share on Facebook